Shalanda Young, the deputy director nominee for the Office of Management and Budget (OMB), and Jason S. Miller, nominee for deputy director for management at OMB, breezed through a hearing today in front of the Senate Homeland Security and Governmental Affairs Committee, where they both stated their support for upgrades of a number of Federal IT items.
High on that list of upgrades for committee members is Federal government legacy IT systems.
Sen. Maggie Hassan, D-N.H., raised the issue at today's hearing that of the $90 billion the Federal government spent on IT systems last year, $29 billion was spent on maintaining legacy systems.
"Legacy systems can create compounding technical debt, leading to increased costs and security vulnerabilities, and preventing the Federal government from meeting the customer service expectations of the American people," Sen. Hassan said during the hearing. "The Office of Management and Budget plays a critical role in eliminating antiquated systems and technical debt and holding agencies accountable for sticking to their modernization plans."
Young said she would commit to modernizing legacy IT systems if confirmed, and also recommended centralizing technology funding in "one place," such as "the Technology Modernization Fund."
Additionally, Young agreed with Sen. Hassan that budgeting for technology modernization on just a one-year basis "is probably not the best way to budget for technology investments."
Another Federal IT upgrade that Miller spoke to was not just upgrading IT systems, but also upgrading the Federal workforce. Miller stressed the importance of hiring and retaining a skilled and diverse workforce to meet agencies' tech missions.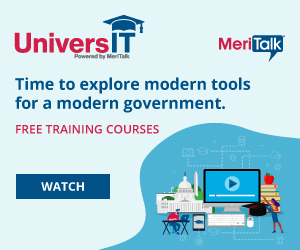 "Technical talent, both in IT and other places, is going to be a critical element of how we think about the Federal workforce. And one aspect of that needs to be inspiring more Americans to serve. The public service aspect has brought many technologists into the US government," Miller said. "We need to work with CIOs, make sure we have strong CIOs and agencies, and we're addressing the need and being flexible and creative."
Currently, Young serves as staff director and clerk for the House Appropriations Committee and has over 14 years of combined experience in various roles with the committee. Young's nomination has garnered attention this week as she's gained increased support from Congress to serve as director of OMB, after the withdrawal of Neera Tanden's nomination on Tuesday night.
As for Miller, he currently leads the Agency Review Team for the Office of the U.S. Trade Representative (USTR) for the Biden-Harris Transition team, and served as the deputy assistant to the president and deputy director of the National Economic Council in the Obama-Biden White House.
Read More About