Jason Miller, the deputy director for management at the Office of Management and Budget (OMB), said he hopes the government's expansion of telework for Federal employees will serve as a "leapfrog moment" and help the government to better compete in the battle for talent.
During PSC's Federal Acquisition Conference on June 22, Miller noted the latest guidance from OMB expanded telework options for Federal employees, and also lifted the 25 percent occupancy restriction for Federal offices. Additionally, he noted that agencies will need to submit their final agency reentry plans to OMB by July 19.
"Our most recent guidance eliminated the 25 percent occupancy limit in Federal workplaces, but that does not mean it is a light switch," Miller said of the recent guidance. "There are a set of steps that agencies need to take to facilitate safe reentry that includes finalizing reentry and post-reentry planning, updating workplace safety plans pursuant to current CDC guidelines, satisfying labor relation requirements, and providing ample notice to affected employees and contractors – both of which will generally occur after agencies have finalized their plans."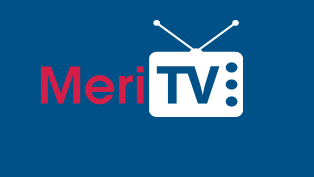 As for telework, Miller said the administration does not want to have a "top-down, one size fits all approach." Therefore, OMB has asked agencies to gather feedback from both employees and contractors to help guide workplace practices. According to Miller, the Federal government should be guided by both data and best practices in order to succeed in its new guidance.
"One thing that has guided our overall effort is we have intentionally tried to provide appropriate levels of flexibility for agencies conducting a broad set of missions across a broad set of workplace environments," Miller said.
At the height of the pandemic, nearly 60 percent of Federal workers were teleworking daily – a "staggering and immediate increase" from the three percent pre-pandemic figure, according to Miller.
"Look, this is not a situation where there's a playbook," he added. "Companies of all levels of sophistication and experience are working through a unique moment. We need to be rowing in the same direction as a Federal government. We need to be utilizing this opportunity as a leapfrog moment for the Federal workforce. We need to be utilizing it to take advantage of the innovations that have been developed by agencies throughout the pandemic and delivering our mission in new and productive ways – ways that were more effective than prior."
In developing the Federal government's reentry policies, Miller said the "North Star" for OMB is "that expectation that Federal government serve as a model employer."
"This process, while challenging, is a huge opportunity. The Federal government has to shift with the market and more than that – we want to lead. We need to be competitive in the battle for talent," he said. "We have to use this moment of opportunity to leapfrog and really begin to bend the curve on the Federal government as an employer."
Read More About