With the release of a new memo by the Office of Management and Budget (OMB) on shared services today, a major revamp of how the Federal government approaches and acquires cybersecurity services, financial management systems, HR systems, and more is underway.
"This is not a project – it's a fundamental change in our operating model for how we deliver common services across the Federal government," said Federal CIO Suzette Kent during a press briefing on the memo.
Here's a practical guide on the impact of the new guidance.
So What Does the Memo Do?
The memo, titled Centralized Mission Support Capabilities for the Federal Government, establishes several new boards and authorities in selected business support areas, adding to the dictionary of acronyms in Federal IT:
SSGB: The Shared Service Governance Board will target new areas for shared services and make recommendations to OMB on implementation. SSGB will be co-chaired by GSA and a rotating co-chair, with membership consisting of representatives from the CXO Councils.
BSC: The Business Standards Council, made up of OMB-designated functional leads, will set the standards that agencies will need to meet in designated mission-support areas while following the Federal Integrated Business Framework and soliciting input from the lead agencies.
QSMOs: Agencies taking the lead on a shared service area will be designated as Quality Service Management Offices, or QSMOs, and will oversee a suite of shared services for Federal agencies. They will be responsible for driving standards across government on their service areas.
The memo places several agencies in charge of implementation of the new shared services approach as well.
OMB is the ultimate authority in deciding which business support functions will be selected for a standardized approach and which agency will act as the QSMO, taking recommendations from the SSGB into account.
Oversight of the QSMOs will be handled by GSA and its Office of Government-wide Policy, which will also act as the coordination point for managing the governance process. OMB also maintains oversight authorities.
How Will Agencies See a Change in the Near-Term?
The biggest change agencies (and industry) will see is the need to gain approval to procure new technology or services in business support areas with a QSMO – including cybersecurity tech and services.
The memo establishes four initial areas that will take the new approach to shared services, as well as the QSMO for each one.
Cybersecurity Services will be led by the Department of Homeland Security (DHS).
Civilian Human Resources Transactions will be led by the General Services Administration (GSA).
Core Financial Management will be led by the Department of the Treasury.
Grants Management will be led by the Department of Health and Human Services (HHS).
These first four areas were selected due to existing efforts that OMB wants to continue and expand, such as the Continuous Diagnostics and Mitigation (CDM) program in the cybersecurity area, and the NewPay effort in the HR Transactions function.
To go outside of shared services, agencies will need to show that their procurement "results in better value, considering price, timeline and other appropriate factors." That business case must gain approval from:
Agency CIOs, giving them new authorities on the acquisition of business support systems;
The Senior Accountable Point of Contact (SAPOC), appointed at each CFO Act agency, who is responsible for supporting adoption of shared services. Agencies will need to designate a SAPOC within 30 days;
The QSMO agency, which must agree that a procurement outside of its shared services offerings both makes sense and meets the government-wide standards set out for each business support area; and
OMB, which maintains oversight of the adoption of shared services.
Agencies will also see a change from existing shared service providers who are not designated at QSMOs, as "legacy" shared service providers will need to work with the QSMO to create a joint business case to add new customers or expand services to existing customers "for a finite period," the memo states. The joint business case must also be approved by OMB.
How Will Industry See a Change in the Near-Term?
Industry will likely find a consolidation of agencies they can approach under this new system. With QSMOs creating and maintaining a suite of services for agencies, gaining approval under the standards set for each business support area will be key.
"[The memo] is putting the Quality Service Management Office lead as the owner of the marketplace. So that set of solutions could be a combination of industry solutions, Federal solutions, things that are built, things that are bought, things that are suggested, but this strategy actually brings all of those together," said Kent.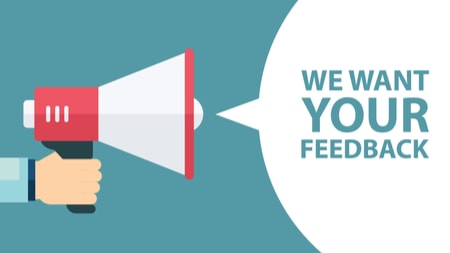 The consolidation could also bring certainty to the Federal marketplace in the designated business-support areas.
"I think by centralizing these sort of core services, and having standards that are clear and consistent, it'll make it easier for those who maybe aren't already in that kind of market space to break in and allow us to be more agile in getting more innovation," said Jeanette Manfra, assistant director at the Cybersecurity and Infrastructure Security Agency (CISA).
In the area of cybersecurity, the move could standardize a push for better standards across both the Federal government and the country, Manfra added.
"I also think it will also provide more of a purchasing power for having the entire Federal government coming together on these security services. It's still very much an emerging market and it's a confusing market for a lot of people, so being able to kind of come together with higher purchasing power and that authority to drive the requirements that the Federal government really needs, it will both help with getting tools for the Federal government that are useful, but it really will start to drive security services throughout the rest of the country as raising that level of requirements," Manfra added.
Why is the Federal Government Implementing New Policy?
In line with the President's Management Agenda and Cross-Agency Priority Goal 5, the effort aims to take a shared services approach that will eliminate duplicative and inefficient processes, improve satisfaction with shared services, and lead to cost savings.
"This is a bold step forward for us to continue to help agencies achieve their core mission by consolidating redundant administrative functions, eliminating duplicative costs, and replacing antiquated technology in order to improve both the quality and the delivery of the services," CIO Kent said during a press conference today. "While we're modernizing our systems, it's the right time to ask these questions."
For a look at how shared services can effectively function, Federal leaders pointed to the private sector and existing efforts.
"Though there will be some initial costs, the Government, as the private sector did, will potentially realize financial benefits by as much as 5-30 percent," the memo itself states.
Emily Murphy, GSA Administrator, pointed to fleet management as an example of a successful shared service that provides the Federal government savings of $350 million annually under GSA's offering. She also noted that under her agency's QSMO area of HR Transactions, GSA expects to see savings of 75 percent on transitioning its own payroll system to NewPay, while providing better service.
"It also means it's going to be easier to pay people, and we're going to have fewer errors and be able to do a better job with less cost associated," said Murphy.
DHS highlighted the impact of CDM and how it has created $600 million in cost avoidance in the program's lifetime, as well as providing DHS with a better view of risk governmentwide.
"Centralizing many of these services not only confers operational benefits to us, but it also does to the agencies as well. They have the policy and standards coming out of NIST [the National Institute of Standards and Technology], and then us saying specifically, 'this is how we want you to do it, and here's the services in a standardized way,'" said Manfra.
What Are the Impacts Down the Road?
While some big changes are coming in the near-future, the long-term impact is just as large, if not more so.
"It's a fundamental shift in our operating model, and it will span a long period of time," said Kent.
While the first four areas have been established, Kent noted that new areas for a QSMO are in the pipeline and under discussion. On its website, OMB points to numerous other areas:
Customer Experience;
Assisted Acquisition;
Travel;
Property Management;
Contract Writing Systems; and
The Freedom of Information Act
One key impact that is a few years down the road will be on the Federal workforce. With major functions consolidating into central QSMO agencies, the memo acknowledges that human capital planning activities are needed.
"This kicks off the process, and in many cases, the impact to the workforce is just going to be a dialog," said Kent. "In the near-term, most of the impact will be in the payroll area, because that's where we're moving forward," she added.
For agencies currently providing shared services, the memo suggests employees could transition to the QSMO agency, move to new roles, or train for evolving roles at the agency. Federal government-wide, the memo is a bit more vague, with guidance yet to be released.
"OPM will establish a framework and standards to provide support to agencies in the planning and assessment effort," the memo states.
"In many cases, we're going be doing things where we might need new capabilities, and we're going to have to build those," Kent said.
Read More About