Partnerships between private companies and government agencies sometimes require more patience than young startups have, according to Rocky DeStefano, cybersecurity subject matter expert for Cloudera.
DeStefano has dedicated his entire career to protecting information systems. After serving in the Air Force, he started his cybersecurity career as a member of the Air Force Computer Emergency Response Team's (AFCERT) Incident Response Team. He then went on to found and serve as technical director of the Global Security Operations Center for Electronic Data Systems. He also worked for commercial vendors and led his own startups.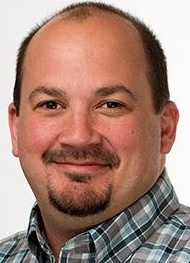 "All I've ever really done is cybersecurity," DeStefano said.
Through his various roles as a cybersecurity professional, DeStefano has worked with Federal agencies and private vendors. He said that Cloudera has worked on projects with the Department of Homeland Security (DHS), the Department of Health and Human Services (HHS), and the National Aeronautics and Space Administration (NASA).
DeStefano said that, because he has worked with government agencies throughout the scope of his career, he understands that government work can be slow moving. He said that young startups can sometimes lack experience with the government's projects, planning cycles, and funding; this lack of experience can steer them away from partnering with Federal agencies. While Federal partnerships may take longer than those between two private companies, he said that extended planning can benefit
certain projects in the long run.
"There's actually a lot of innovation in the government space," DeStefano said. "Government deals take a long time, but that's not necessarily a bad thing."
Although DeStefano has been working in cybersecurity for 20 years, he joined Cloudera only five months ago. He said that, over his career, he has watched technology mature into platforms, which have developed into solutions that can help both Federal agencies and private companies. Cloudera continues to meet with organizations and assess how data management and analytics technologies can suit their needs. DeStefano will participate in a panel discussion at MeriTalk's Cyber Security Brainstorm on Sept. 13.
"We're not selling a cybersecurity solution; we're selling a platform," DeStefano said. "We hold workshops where we discuss needs. Naturally, it becomes a conversation rather than a sales pitch. It becomes a partnership. That's the goal."
Read More About