The Senate confirmed Shalanda Young as the Office of Management and Budget (OMB) deputy director late on Tuesday, in a 63-37 vote. The White House is expected to also name her acting director of OPM at least for the short term.
Young served as staff director and clerk for the House Appropriations Committee and has over 14 years of combined experience in various roles with the committee. Young's nomination has garnered attention as she gained increased support from Congress to serve as director of OMB, after the withdrawal of Neera Tanden's nomination for the top job.
President Biden has still yet to announce his pick for OMB director. However, earlier this month White House Press Secretary Jen Psaki called for Congress to speed along Young's confirmation process so that she would be in a position to serve as the acting director of OMB.
Young has pledged her commitment to several tech investments and upgrades, including investments for the Technology Modernization Fund (TMF) and upgrades to legacy IT systems.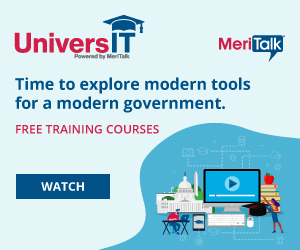 During Young's hearing before the Senate Budget Committee on March 2, Sen. Mark Warner, D-Va., asked Young for her thoughts on updating modern technology assets at the Federal government level.
"It's central to many issues we have with payments to individuals with ensuring our financial audits. A lot of it comes back down to technology and you certainly have my commitment to work with you on, I'm very familiar with the TMF, making sure we get investments there," Young said.
As for modernizing legacy systems, Young said IT "tends to not be the jazziest thing that it can be sold in the halls of Congress." Yet she pledged her commitment to working on this issue saying, "the least we owe the American people is to ensure that we can show that these agencies have clean financial audits."
During her March 4 hearing before the Senate Homeland Security and Governmental Affairs Committee, Young again pledged her commitment to modernizing legacy IT systems and also recommended centralizing technology funding in "one place," such as the TMF.
Read More About