After the House version of the reconciliation bill passed last week, the Senate will bring its version of the bill to a vote by week's end, Senate Majority Leader Chuck Schumer said. While the Senate is still working on finalizing its draft of the legislation, parameters for votes and amendments have already been set, according to internal Senate communication.
Nothing has been finalized on the Senate calendar yet, though Schumer has said the chamber will debate it as soon as it completes three more cabinet nominations. Once the bill is brought to the floor for debate it will begin 20 hours of debate allotted by the Congressional Budget Act.
"The Senate will take up the American Rescue Plan this week. And make no mistake: We will pass the bold COVID response Americans urgently need," Schumer tweeted Monday night.
The House bill goes over the reconciliation instructions and is out of compliance in some places, so the Senate plans to take up a curative amendment that makes sure no committee exceeds reconciliation instructions. All other amendments will then be added to the curative amendment rather than the bill itself.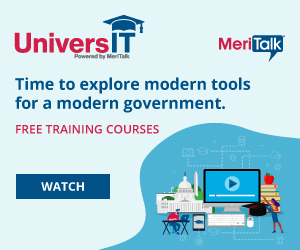 Once the 20 hours of debate are done, the Senate's "vote-a-rama" on amendments will begin, though some amendment votes may happen within the initial 20 hours, according to internal Senate communication. The debate for amendments during the "vote-a-rama" will be capped at one minute per side before a roll call vote. Only after all amendments are voted on can the reconciliation bill as a whole come to a vote.
"Senate Democrats are working to quickly pass the American Rescue Plan and deliver urgent, bold COVID relief to Americans across the country," Schumer tweeted Tuesday.
While a draft version of the bill obtained by MeriTalk includes $2 billion for TMF and other tech priorities, the Senate is still working on finalizing a version of the bill to bring to the floor. After the Senate passes a version of the bill, it will get kicked back to the House to reconcile differences between the two bills.
Both chambers of Congress must pass the same version of the bill before it can be signed into law by President Biden. Democrats in both houses are pushing to get this done quickly, as some unemployment programs are set to expire on March 14 without action.
Read More About