The House Appropriations Committee has implied its support for President Biden's 2.7 percent pay increase for Federal employees, according to its FY2022 Financial Services and General Government (FSGG) funding bill approved by a House subcommittee this week.
By not including a specific pay raise figure in the FSGG funding bill, the House officially endorses President Biden's 2.7 percent pay raise plan outlined in his budget request last month. If Congress doesn't enact a specific pay raise before the end of the year, President Biden's proposal will take effect.
"The subcommittee's implicit support for President Biden's proposed 2.7 percent average pay increase improves Federal employees' chances of securing a meaningful raise to keep up with rising private-sector salaries," the National Active and Retired Federal Employees Association (NARFE) National President Ken Thomas said in a statement.
"But it's disappointing that House lawmakers failed to provide clear support for our nation's public servants with explicit language in the appropriations bill," Thomas continued. "This leaves Federal employees in a precarious position. Now they must rely solely on President Biden to uphold a promise made in his budget request, rather than their elected representatives in Congress to secure a market-based pay increase."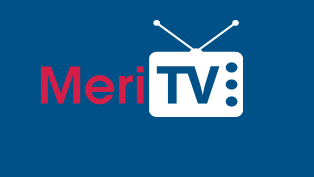 The 2.7 percent pay increase would be a significant step up from the 1 percent increase Federal civilian employees received in the FY2021 spending bill. However, it would be a decrease from the 3.1 percent bump Feds received in the FY2020 omnibus spending package.
The 2.7 percent increase is less than some might have hoped for, including Rep. Gerry Connolly, D-Va., and Sen. Brian Schatz, D-Hawaii, who introduced a 3.2 percent pay raise earlier this year.
"Certainly the White House's 2.7 percent proposal is a welcome start to the debate over what Federal employees deserve next year, but there is plenty of time for the administration and Congress to reconsider and give frontline Federal workers an average 3.2 percent," National Treasury Employees Union President Tony Reardon said in a statement.
Read More About