Rocky Campione is resigning as Energy Department CIO effective April 2, capping a 20-month stint at the helm of the agency's IT operations marked by modernization efforts including a fresh push to cloud services, and helping to chart the agency's course through the ongoing coronavirus pandemic.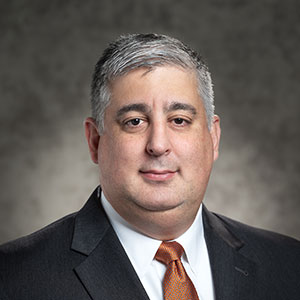 Campione shared his plans with select DoE staff in a memo today, in which he indicated his intention to return to the private sector.
In recent years, the CIO position at the Energy Department often has been filled as a political appointment. The Biden administration has not publicly indicated any potential candidates for the job.
In his communication to staff, Campione thanked his colleagues for their efforts on numerous fronts. Those include execution of widescale telework mandates, response to Russian-backed cyber intrusions via SolarWinds software, restructuring of cloud computing contracts, and revamping processes to better understand cybersecurity funding within the agency.
Campione took over as CIO at DoE in July 2019, after joining the agency two months earlier as Principal Deputy CIO. Prior to then, he was Vice President, Federal Division, at Planet Technologies.
His tenure at the Energy Department has tracked both a continuing push to modernization, and adjusting IT operations to meet the demands of the pandemic. At an agency like DoE – which oversees the nation's power grid, nuclear weapons facilities, and 17 national research laboratories – the stakes obviously are high.
In a CIO Crossroads interview with MeriTalk last year, Campione credited years of work by his predecessors at DoE that laid the foundation for the agency to rapidly meet expanded telework requirements. And he said the pandemic was not getting in the way of ongoing cybersecurity improvements, or DoE's work in providing supercomputing resources for government to speed vaccine development.
On the cloud front, DoE last October executed a five-year agreement with Google Cloud for a wide range of platform, workspace, browser, and professional services covering up to 100,000 agency employees and contractors. Campione said at the time that DoE's work with the cloud service provider was helping to "reduce friction and pivot to innovation." He added that the cloud expansion would help DoE's national labs "focus on solving problems and get to a place where they can pick the compute they need to get their jobs done."
Read More About