A group of ten tech-sector trade groups led by the Alliance for Digital Innovation (ADI) is asking the General Services Administration (GSA) and the Office of Management and Budget (OMB) to make some big changes to Technology Modernization Fund (TMF) rules and policies, including those covering repayment obligations.
The proposals aim to quickly put to work the $1 billion approved by Congress in the American Rescue Plan to jumpstart Federal IT modernization.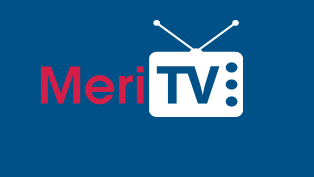 The tech groups laid out their extensive list of policy change requests in a March 24 letter to GSA Acting Administrator Katy Kale, Federal CIO Clare Martorana, and OMB Acting Director Robert Fairweather. TMF is administered by GSA through a board chaired by the Federal CIO.
Headlining the list of the proposed TMF policy changes are proposals to alter the five-year repayment requirement for agencies who borrow from the fund, waive service fees that help pay for the TMF program office, and send along tech experts to borrowing agencies to help out with their modernization projects.
The tech groups also sent along a list of project types they think are ripe for TMF funding. Those include:
Retirement of legacy IT systems;
Enterprise-wide updates in identity, collaboration, and secure data sharing capabilities;
Citizen service function improvements that track with the 21st Century IDEA Act including secure mobile access to Federal and state websites, forms, and records;
Investments in long-term remote-work and hybrid-work technologies;
Cybersecurity shared services; and
Secure cloud adoption.
Fresh Opportunity for Investment
"With a new administration, and now a billion dollars in the TMF, it's really a fresh opportunity to transform the scope, the operating model, and the scale of what the TMF was designed to do –  to drive real digital transformation and cybersecurity improvements across the board," said Matthew Cornelius, ADI's executive director, in an interview with MeriTalk.
"This multi-association letter presents what we think are incredibly practical and useful recommendations for reforming the kind of operational infrastructure of the TMF to quickly move this money to issues that we know have yet to be addressed because of the pandemic, but also to ensure better projects," he said.
"The main thing is we don't want OMB and GSA to just think about what they do with this billion dollars – we want them to be so successful at executing it, that there's another billion, or three billion, or nine billion that come later," Cornelius said.
Stimulating TMF Demand
TMF, which recently celebrated its third anniversary, was created by the Modernizing Government Technology (MGT) Act to finance Federal agency IT modernization projects. The fund has received $175 million of appropriations since then, and reported earlier this month that it has committed $125 million of funding to 11 modernization projects to date.
The relatively modest demand for TMF money is due in part to the five-year repayment obligation, which must be generated with savings from the funded projects, numerous Federal technology officials say privately.
At the heart of the tech groups' proposals is a push to relax fund rules to deploy the new money quickly to strengthen Federal systems tested by the pandemic, and exposed to recent high-profile cyber attacks.
Rapidly deploying the new funding, they said, will "start to unleash necessary, and long overdue, investments in modern commercial capabilities across the Federal government to address COVID-19 recovery efforts and transform legacy IT systems."
"Federal agencies must be equipped with the best technology and security tools available to respond to COVID-19 and best deliver services to the American people," the groups said. "Unfortunately, there are many outdated IT systems, with weak security, still in use across the Federal government that are obstacles to achieving these objectives."
And they argued that rapid deployment of the new funding matches the intent of Congress in approving the spending. "The funding was provided in an emergency appropriation," the groups said. "Thus, it stands to reason that Congress would expect to see TMF dollars spent quickly and effectively to deal with challenges in Federal IT modernization, cybersecurity, and service delivery made even more difficult as a result of the COVID-19 response efforts."
Absent changes to repayment rules and "onerous" application processes, the groups said Federal agencies may continue to shy away from TMF. They said the MGT Act provides OMB with authority to alter repayment terms, and urged the agency to "use this authority for urgent, high-priority projects that respond to these critical challenges."
"Altering or significantly extending the five-year repayment window will also increase the likelihood that the TMF can invest in critical, multi-agency projects or commercial shared services, which are the kinds of projects that require stable funding over multiple years and may take years to demonstrate savings, and retire current legacy systems and processes," the groups said.
Identifying Common Opportunities
"This approach will enable OMB, GSA, and the TMF Board to use the flexibility of the operating model of the TMF to enable funding common modernization opportunities at one or more agencies, make immediate capital infusions to address these legacy IT projects and processes, and vastly increase security of government agencies," the groups said.
Doing so, they said, would "make the TMF dollars more accessible and easier to deploy for the cross-cutting IT and security challenges that are still plaguing Federal agencies well over a year into the pandemic response."
The tech groups pleaded with the TMF board to state its preferred funding priorities to agencies and industry, and to work "collaboratively to find the best opportunities for investment across the Federal government, rather than simply waiting for potential projects to be submitted."
Increased GSA Support
The tech groups also called for more support from the GSA Program Management Office to support the likely increased number of TMF-funded projects.
"For one, GSA will need a more robust team to work with OMB and the interagency team to assist in identifying, vetting, and supporting the development of new project proposals aligned to today's national challenges," the groups said.
"This process is likely to be multi-faceted and ever-evolving, so a measured, but highly-skilled team of technologists, acquisition professionals, security experts, and customer engagement support professionals will likely be required," the groups said. They continued, "It would be wise to make available to any award recipients, at their discretion, any technical, security, program management, or acquisition professionals that can help improve the likelihood of successful execution all the way through the lifecycle of a TMF investment."
Industry Role
And the groups argued for continuing to leverage "strong partnerships with industry and adopting modern technical approaches to best ensure TMF project success and, thereby, the long-term sustainability of the Fund itself."
"Having additional technical expertise for the TMF does not negate the ability of industry to provide the most innovative solutions to the Fund's projects – on the contrary, it almost certainly means that projects are likely to be designed and implemented in the cutting-edge ways already being adopted in the commercial sector, and that will necessitate the engagement and support of industry to drive successful outcomes," they said.
"OMB, GSA, and the TMF Board need not solely rely on agency-originated ideas in trying to identify TMF investment opportunities across government but should work with industry as well," the groups said. They asked for "regular open engagements" with IT and security industry leaders "representing the diversity of technology platforms and solution paths available," and quarterly meetings to share information and status updates with industry.
Along with ADI, the organizations signing the letter include: the Alliance for Commercial Technology in Government; Better Identity Coalition; Center for Procurement Advocacy; CompTIA; Cybersecurity Coalition; Digital Services Coalition; Information Technology Industry Council; Internet Association; and the Software and Information Industry Association.
Read More About